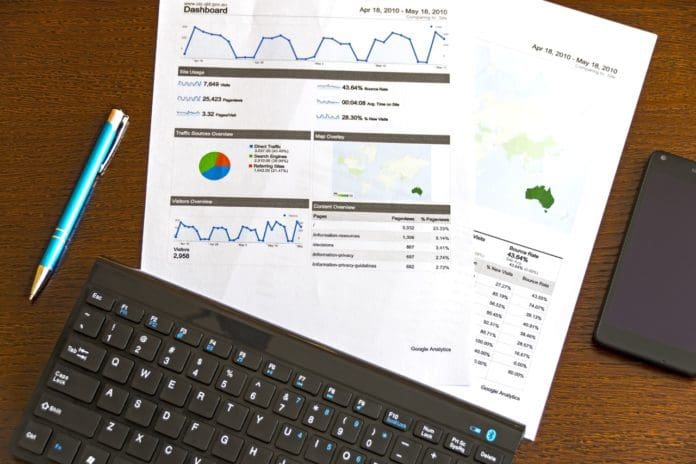 Back on October 23, 2011, Google started its own paid advertisement services on their search results which are now known as Google AdWords which changed the aspects of online marketing forever. It is the biggest platform and serves as a monopoly in the digital world, Google is making whooping 42 billion-dollar of revenue every year with their advertising program. For many online businesses today it is the vital assets for their successful programs and their ad campaign.
If you have started your company or a new venture and you are not familiar with Google AdWords let me explain you, it simply a pay per click service which allows you to create and run ads on major search engines like Google and YouTube. By using the right keywords to the targeted audience you are already ahead of your competitors as you are reaching out to the more people who have any interest in your product and services.
Here are the top 6 reasons why you should use AdWords for your business:
1. Google AdWords is flexible and measurable
In earlier days companies used to use a traditional source of advertising such as TV, print, newspaper, and magazines but it has its own boundaries they are not very targeted to the audiences. Suppose if you are selling a jewelry product and advertising it on TV or newspaper. Whole Audience will get impacted but eventually it will attract only ladies and girls who have interest in jewelry products and it will be total waste for one who is not interested mostly boys younger kids they don't need jewelry anyway, this was very costly as well and you will not get proper results all the time with traditional ads.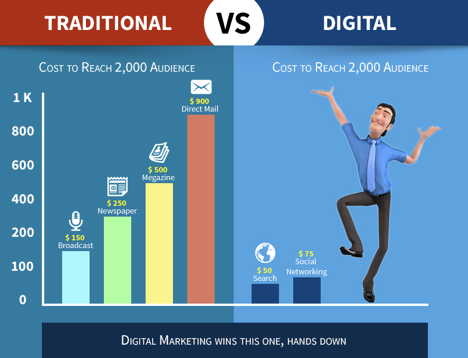 But with Google AdWords you can specifically target your audience according to gender, their age, and their interest as well and to a particular area. AdWords is probably one of the best tools that you which can measure what's working and what's not for your business as PPC have plenty of matrices to do the task for you.
AdWords is also flexible because you can customize options for your campaign and get into use which suits based. AdWords can be used for following.
2. Specific keyword match type-
This allows you to create an ad for an exact keyword search for your business. Suppose if you are running a digital marketing agency you can create an ad for exact keyword searches like for example Digital marketing agency in New York, or simply digital marketing or Digital Marketing Services as well. And it goes into search results instantly.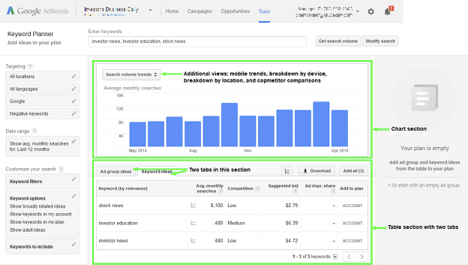 One of the major tools in AdWords is Add extensions, it will help business to show everything from your product images, to contact information and links to your site as well. Narrow your audience as I mentioned above, you can set ads to particular location even time of the day, language and even to the browser or device they are using.
3. It is faster than SEO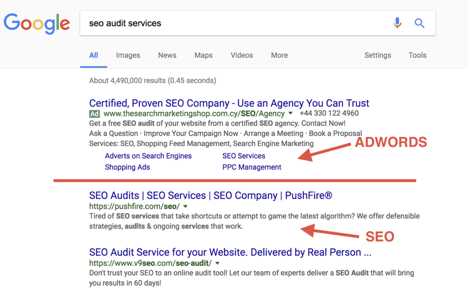 SEO is a long-term process and get you the permanent results and rankings on Google results but a major limitation with SEO is that it takes months before you get noticed in the search results. With AdWords, this is not the case once you set up your AdWords campaign, it will appear instantly in the search results and start collecting visitor data.
With latest AdWords updates you can also set an effective SEO campaign based on your AdWords data to speed up your conversions and to stay ahead of your competitors in a little bit of money right away.
Related: Reason Why SEO is Important for Business
4. More engaging
Google is immensely improving its ads media services because it is the primary source of income for Google. Most of the income Google earns from in video ads on YouTube and advertisement on site space. From the evil deeds, ads are more engaging and cover most revenue for Google and advertisers as well because of new ad formats and extensions.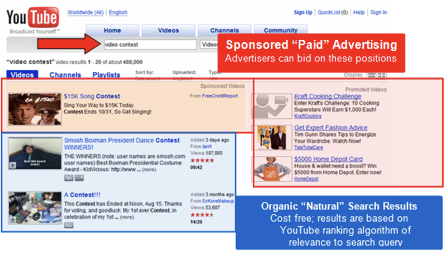 YouTube has over 10 billion unique with searches all over the month and several billion views a day. It is also 2X bigger than Bing and Yahoo search together so why wouldn't you want to be seen where most people are if you have just started your business you can show your ads on all major search platforms like Google search results and YouTube ads.
5. Control your advertising costs
Here is a thing that is something very awesome about Google AdWords, we can set a maximum budget per day for our ad campaigns. It allows you to set a budget for your campaign accordingly without worrying and you can also analyze your competitors bid on particular keywords as well. AdWords work on the basis of pro-rata when you have the full balance in your account it will show all your ads and slowly start decreasing when you are getting out of your budget.
You have options all the time to increase or decrease your budget accordingly since you have multiple campaigns running on a daily basis you can break your campaign in different areas such as mobile search, display network or Google search. If you are very new to PPC and just starting out keep your budget not more than $10 a day. This will help you to get an exact idea of how AdWords works and if it is working for your business or not
6. Beat your competitors immensely
The speed of Google AdWords is rapid as compared to traditional SEO. You have a major advantage from your competitors as you are already appearing in search engines and your site is receiving more clicks from search result than all of the other companies in your industry which is using SEO. But if your computer is also using AdWords? That's not an excuse
According to the latest survey by Moz, 80% of the clicks come from an advertisement for the most of the time. Ads placements are covering 85% of the space on the result pages. At present, Google is making a handsome profit from it, it also illustrates that AdWords is being used by more and more advertisers now. Start using Google AdWords right now for your business to enjoy its fruitful returns.