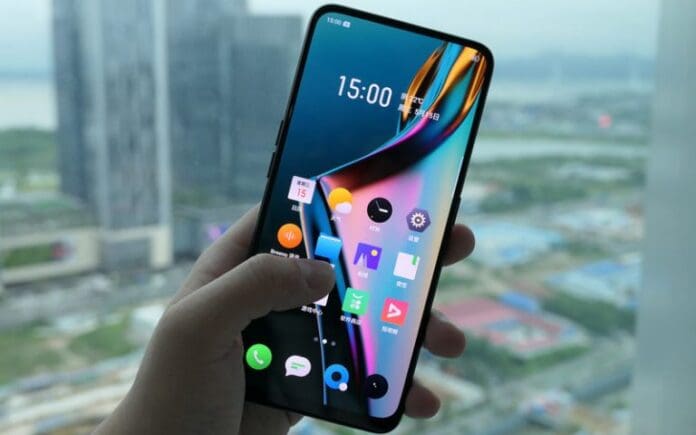 China's BBK group overtook Samsung company. The company already owns Vivo, realme, more than one mobile brands. Samsung is the largest mobile manufacturer but now BBK group overtook the company.
BBK Group Sales
The BBK Group sales are set up in two entities in India – Oppo mobile in India and Vivo mobile in India.
Their annual sales in India increased by 65% ​​to around 63,635 crores.
Oppo understands sales of Mobile, Oppo, Real Me, and One Plus brands.
Growth of Samsung Mobile in India. Samsung's annual growth is around 21% to around Rs 52,315 crore.
Sales of Xiaomi rank third from their sales. The company's revenue is Rs 38,196 crore.
Largest mobile manufacturer in India
By the way, Samsung company is the largest mobile maker in India.
The Samsung company was told that the company's sales in the year 2018-2019 are 43,088 crores.
The BBK Group has sales of 38,725 crores.
According to the IDC report, the Year 2020 grew 19% in Realme Mobile.
Vivo has increased by 12%, oppo has increased by 1%.
Shipment fell due to lockdown
Well, shipments fell by many companies – shipments in Miami fell 6%, Samsung 4%.
The Indian mobile market has lost 1.7% due to the epidemic lockdown.
By the way, the BBK Group keeps getting up.
Chinese companies want a larger share in the Indian market, even they have shown excellent flexibility.
The Coronavirus is affecting trade relations with China.
Due to the outbreak of the epidemic, no country wants to do business with China because the epidemic affects the country's economy.
Chinese brands are heavily invested
Well, Chinese mobile companies are investing in India and joining themselves in the Indian market. As they want a strong supply chain.
The investment of Vivo Company increased to 600 crores by 2020.
Research says that Chinese companies control 75% of the Indian market by 2020.
Well before Xiaomi had the largest shipment volume.
The net profit of Xiaomi in 2020 is 401 crores.
Well, later in the year they are posting a net loss of Rs 148 crore.
Related: Luxury Housing Sales in Delhi-NCR Rise in 2020, Supply Decrease