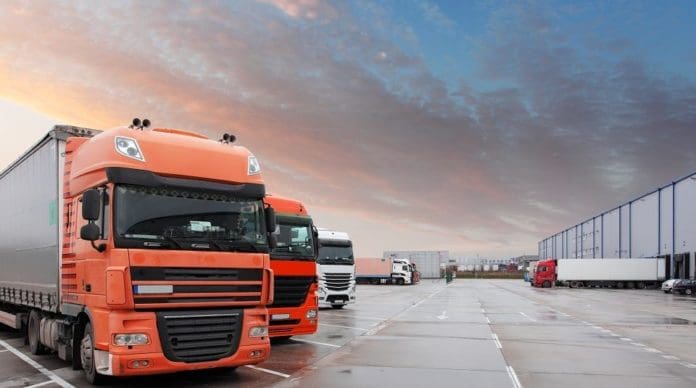 Quest Solution, Inc. steps into the transportation logistics market with a bang getting a whopping $10 million order from a leading company providing transportation and logistics services. An expert in providing integrated mobile and warehouse logistic services, Quest Solution made an announcement to that effect. 
Quest will offer its expertise in the sphere of mobile in-truck communication, Hours of Service compliance and Proof of Delivery. Work will start from October 2018 and is expected to finish in the early months of 2019. Their order involves provision of mobile terminals with digital communications functioning as multi-modal tools that will enable collection of integrated data through POD having signature capture and monitoring HOS with required software systems.
Shai Lustgarten, President and CEO at Quest Solution remarked that this order from a major provider of transportation services heralded their arrival into the arena of in-truck vertical, a sphere that was very familiar to them being experts in the Supply Chain Vertical- offering integrated services to meet big corporations' logistic needs. He made known about their excellent performance in 2018 by reporting their six monthly revenue figures ending 30th June 2018 to be $29 M and stated that they will continue their good run in the coming years. The new order will spur them to focus on their expertise and become the foundation for their growth in the future. 
He continued that as the Transportation and Logistics sector grows the demands for integrated software and hardware services for meeting their logistics and regulatory needs will become more complex. This scenario, he felt was highly conducive for their growth as more and more end users would adapt their vehicles for capturing and monitoring data as and when required. The device solution offered by them was a perfect fit to the needs of fleet and logistics companies looking to assemble data cost-effectively and complying with changing regulations pertaining to their industry.
On a concluding note, Mr. Lustgarten stated that the new order from an established name in the field displayed the skill of their Engineering and Sales Teams to provide significant solutions that reinforced trust and reliance of the customer on Quest. He declared that they would be on the continuous path of improvement with an aim of achieving technological excellence and becoming a leading solution provider in the growing markets relevant to their business.