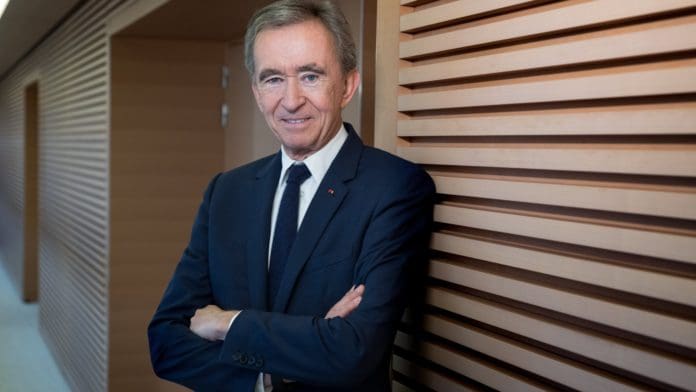 Microsoft founder Bill Gates has been stripped of the world's second richest person. This happened for the first time in the last seven years that Bill Gates has suffered a major setback.


According to a Bloomberg report, Bill Gates has now moved to number three in the world's richest list. While Bernard Arnault now moved from number three to number two.
The main thing is that just one month ago, Bernard Arnault was listed in the top three list.
Who Is Bernard Arnault?
Bernard Jean Étienne Arnault is a French business magnate, investor, and art collector.


Arnault is the Chairman and Chief Executive of LVMH Moët Hennessy – Louis Vuitton SE, commonly referred to as LVMH, the world's largest luxury-goods company.
Arnaut's company is very popular in French. According to Forbes Magazine, Bernard Arnaut entered the luxury goods market in 1984. After this, they went to the textile business.
Bernard Arnault's Net Worth
According to Bloomberg Billionaire Index's Wednesday's figures, Bernard Arnault's net worth has reached $ 108 billion while Bill Gate's total assets remain at $107 billion.


However, Jeff Bezos, the founder of Amazon's e-commerce company, is still at the top. Jeff Bezos's current net worth is $ 125 billion.
According to Bloomberg, Arnaut added $ 39 billion in its net worth in 2019 this year.
According to the Bloomberg 500 list, Bernard Arnault is the only person who has earned so much in the meantime.
Jeff Bezos's Empire in Danger
If the speed of Bernard Arnault's net worth increases, then Amazon's founder Jeff Bezos's empire could be in danger. Because he is now the world's second richest person and just one step away from Jeff Bezos.


In fact, this year, a slight increase has been recorded in Bezos's net worth, while wife Mackenzie Bezos has also spent her divorce settlement.
After settlement, McKenzie has become the fourth richest woman in the world.