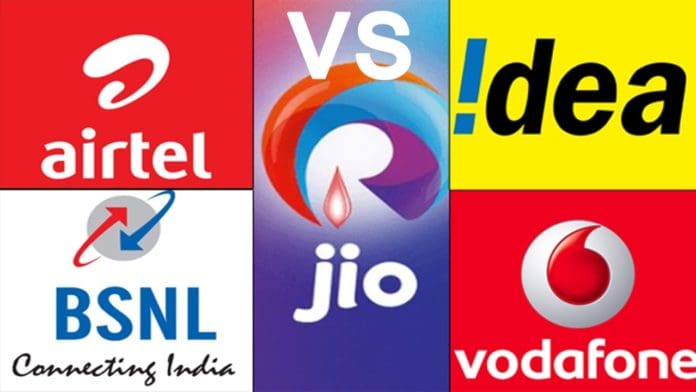 There are a number of telecommunication providers in the market right now and all of them are interlocked in a competitive battle. Each one wants to have a larger pie in the profit, by getting the most number of customers to use their services. They are doing so by initiating new users and retaining the old ones. New plans are coming up by the day and the customers are benefitting from it. However, every telecom service has a plan or 2 which are not at all feasible and you should definitely avoid. A list of 9 such plans of Airtel, Vodafone, Idea, Reliance Jio, and BSNL are given below-
Rs 458 pack making more sense than the Rs. 509 plans of Vodafone
At Rs. 509, Vodafone provides 91 days of unlimited calling and 1.4GB internet per day. However, at around Rs 50 less, you get the same benefits as before for 84 days, making the previous plan pretty illogical.
Rs. 299 versus Rs. 249 plans of airtel
This one is a no-brainer. The Internet is a necessary service that everyone is looking for. Though, the Rs. 299 plans of airtel give unlimited calling for 45 days, it has no data pack. Instead, at Rs. 249, you get free calling and 2GB/day for 28 days, making it a winner.
Reliance Jio- the "too expensive" Rs. 4999 plan
This plan is valid for a year and gives you 350GB of data at an unlimited FUP. However, at Rs 1699, you get 547.5 GB data for the whole year at a limited FUP of 1.5GB/day. The list of all plans of Reliance Jio is here.
BSNL- the yearly pack of Rs. 3988 and Rs. 2798
The Rs. 3988 makes no sense at all. Both are yearly plans and have the unlimited calling facility. The only difference is the earlier plan gives you 1.5GB/day in contrast to 1GB/day for the Rs. 2798 one.
BSNL- big flop plan of Rs. 291
This plan gives you a validity of 25 days with a data of 1.5GB/day and unlimited voice calls. Instead, a recharge of Rs. 198 gives you the same benefits for 28 days.
Idea cellular- same plan with different valuation- Rs 345 and Rs. 309
Both the plans have the same benefits. Both provide 1GB/day and local and STD calls unlimited for 28 days. It does not take much thought into making a choice here.
Idea cellular- alternative cheaper plan providing the same benefits- Rs. 786 vs Rs. 509
Both the plans have the exact same services provided at a separate price. Both give the facility of 1.4GB/day data and unlimited calls with 100 SMS. Make your call.
Rs. 449 pack and the Rs. 448 pack plans of Airtel
The difference is just 1 rupee but the benefits are more. For Rs. 448, you get 1.4GB/day for 84 days along with other facilities. At Rs. 449, you get 2GB/day for 70 days.
Rs. 159 plan to have fewer benefits than the Rs. 149 plans of Airtel
At Rs. 159, the validity is only for 21 days. Instead, you get a validity of 28 days with Rs. 149. The data benefits per day are the same, 1GB/day. Instead, the second plans of airtel gives 10GB extra.
After looking at these plans, sometimes you have to wonder what exactly were the telecom companies thinking.
Must Read: Google Pixel 3 All-New Price and Features…