Suresh Prabhu attended the India Ideas Summit at the USIBC or the US India Business Council and stated that government working under an industrial policy to increase the foreign exports and boost domestic industry.
The government is about to design an advanced industrial policy that will assist in linking the global supply chain with the domestic industry. As a result of the move, the existing industries will be modernized while the upcoming ones will get a robust boost. 
The existing policy was brought into effect in 1991, which was created on the platform of payment crisis. However, this will be replaced by the soon-to-release industrial policy. Suresh Prabhu, the Commerce and Industry Minister stated that among all the industries to enjoy the benefits of the policy, the auto component sector will top the list. This is a booming sector and seeks improvement with a global touch. 
He also stated that the latest industrial policy is on the brink of its release and needs a few final alterations. It will focus on various components that will aim at improving the stability of the various industries. 
Not only will the policy link the global supply chains but will also deplete the hurdles related to the regulation. It will also promote the acceptance of the global frontier technologies which include robotics and artificial intelligence.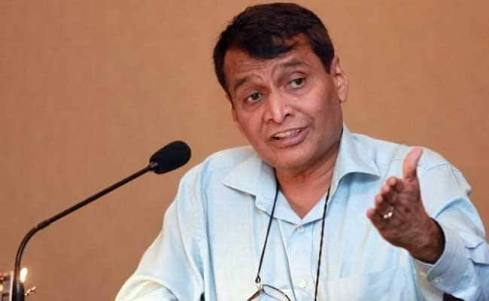 Suresh Prabhu stated that he is looking forward to increasing the exports related to the auto components. Also, the ministry has confirmed that it won't create any job for the next 20 years and boost the transfer of foreign technology while alluring $100 billion FDI or Foreign Direct Investment a year. 
He mentioned that in order to cope with the challenges of the logistics, the ministry is designing a proper plan. He attended the India Ideas Summit at the USIBC or the US India Business Council. He committed to make India a $5 trillion economy from the $2.6 trillion, in 7 years with the reformation of the social and economic sector.  
He further mentioned that the consolidated growth of the 8.3% GDP for the previous quarter will be conjugated with the ongoing growth and India will become a $10 trillion economy by 2035. He has his hopes high with the initiative of Make in India and expects it to reach the peak of success in a short time. The start-up businesses are creating the most stable platform for the economy to grow exponentially and the registration with the DIPP is also producing great outcomes. Till now, 20,000 start-ups have started its journey. On the other hand, the growth in the agriculture and horticulture department has the target to double the earning of the farmers by the end of 2022. 2017-18 also marked the year for the highest growth of exports.