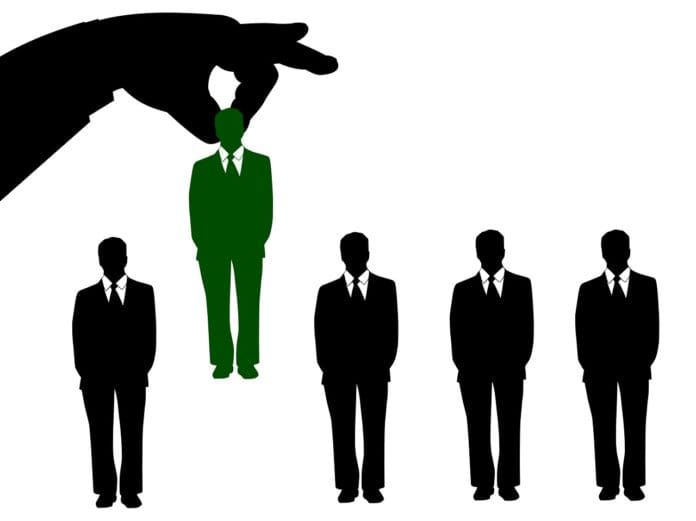 The Future of HR will be Decided By the Way of Hiring People. Image Source: Pexels.com
Information technology is a revolutionary revelation in our personal and professional life. It has brought a transformation in the way the businesses are conducted. Business organizations, irrespective of size and type, can now explore the new-age technology to go digital and global. Such changes leave a significant impact on the fundamental structure of the workforce, thereby producing a rippling effect on human capital management. 
It is now high time for the business entities to reconsider their policies about appointment, promotion, development, and management of their workforce. Technology has broadened the scope of human resource discipline. Technological advancement has made it possible for companies to utilize the advantages and create new opportunities for strategic value addition. Here is what we predict for the future of HR:
More Transparent & Personalized Rewards
Future will witness this important trend in HR. Many organizations are now switching to a job-based pay structure that will allow the workers to compare salaries more easily. Discussing salaries and perks is still a taboo at many workplaces but the upcoming trend is set to change the scenario of the future of HR. 
In future, digital platform and social networking sites will make details about pay and benefits easily available to the public. The change has already started. In many countries, the parliament has passed legislation that obliges the companies to disclose the details about their executive pay. 
In the evolving scenario of business models and the nature of work, the companies are looking forwards to redefining 'performance' of their employees. Most talented individuals are not interested in 'guaranteed jobs' and many organizations are now working to secure career through continuous, complete and customized career development. It will result in more segmentation and customization of pay in the coming years. 
Transformation in Leadership will define the future of HR
In the increasingly digitalized world, the companies are finding better results with widely networked organizations. These setups allow businesses to create leaders with or without formal authority. 
The idea produces better results if there are numerous sources of work and work-based relationship. In fact, the definition of leadership has undergone changes, as it is no longer confined to leading people and is more about coordinating between the workforce in an organization. 
Applying Product Design Thoughts
With the companies inching towards complete digitalization, ideas and talents are becoming more important than capital. The big fishes in the corporate world have a definite advantage from the perspective of finance and it helps them catch the best talents. 
Good news is that today's youngsters are looking beyond fat pay checks and perks while choosing an employer. They are now focussed more on higher goals, visionary ideas, business ethics, competition, office environment, and other factors. And Industries are now more focusing on HR Softwares like PeopleHR, to manage the employees cost-effectively and efficiently in a timely manner. 
The organizations will adopt product design thinking in order to enhance the employee experience. Design thoughts take a user-oriented approach to experience and products. In the context of the evolving HR landscape, the change will put more emphasis on employees and less on the HR process or program. 
The HR is likely to use more sophisticated assessment tools to identify the crucial points in the workers' professional life cycle and evaluate what is working fine or going wrong at each stage and why.
Targeted Recruitment
The business entities are now realizing immense power and potentials of social media platform for both marketing and recruiting. They will utilize cognitive technologies including predictive algorithms, self-learning, and natural language processing to meet their objectives. 
It will be interesting to note how they will use cognitive assessment, as it is a versatile concept. Artificial intelligence will be put to good use as a part of application screening system. Such an approach will cut down the man-hours for recruitment. It will eliminate human errors. With AI designed to deal with the redundancy works, the future of HR managers is to focus more on top-end activities requiring human brains and touch.
Leveraging Analytics for Performance Improvement
Both predictive talent models and people analytics will help the future of HR managers to identify, hire, nurture and retain the best talents more rapidly and effectively. It will help business companies improve their performance. With these insights easily available to the HR, the companies can identify the present problems and set up future priorities for analytical investment. 
Data analytics enables the organizations to quickly and correctly identify the employees who are most likely to leave in near future and convince them to stay put with the companies. It is a way to send a signal to the employees that they are highly valued and that results into improved satisfaction for the workforce of the future of HR.