New Delhi: With technological advancements, education has taken a 360- degree turn and revamped its culture. The old techniques used once have now taken altogether a new dimension and that is the digital medium.
India has an internet penetration of around 31% today. As more and more population is youth and are familiar with the advancements, they find it easy and internet accessible to study as per their convenience. According to a recent report by KPMG India and Google the market for online education in India is expected to witness a magnificent growth of eight times in the three years.
"In this ultra-competitive world, a student is required to prepare for both Merit-based as well as Entrance based options. In all hustle and bustle one thing in which most of the students struggle is Time Management.
One of the most important questions arises is how to manage time and reduce this unnecessary stress. The answer to this question is E-learning. Online learning provides the student with ease of learning. It's an egalitarian thought that online classes require a huge setup. Using laptops and smartphones is not that difficult.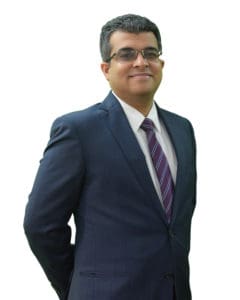 Therefore it has become easy to access the online class as it just requires simple software and in many cases not even that. The biggest hindrance today for the students is Conveyance. Technological advancements have managed to solve the problem of traveling and time management. This saved time can be used in various other priorities of the day." Said Ankit Kapoor, Managing Director PRATHAM Test Prep
India has witnessed an enhanced acceptance of online education over a period of a few years. Many students have joined different e-learning platforms in the past few years in order to enhance their skills. And, looking at trends, the number of people adopting online education platforms is expected to increase significantly in the near future.
"Children today need to get into the spirit of competition early on in the stage of preparation for the entrance examinations. This is where online classes come into the picture. The online class allows learning at your own pace. It gives you the freedom to learn and review time and again any number of times. The technology has its own benefits till the time we use it wisely. We can excel and grow if we use it carefully and can have a rewarding career. "added Kapoor
Related: