For some, travel is to go to new places or enjoy destinations, but for some, travel is their passion, their lifestyle and more. Likewise, here are some of the best travel bloggers, for them travel is an experience, it doesn't matter where are you going whether it is familier or new one, we could learn new things at every place.
And, it is true that if you love doing something then it will give you the most benefits than any other field. We have some travel bloggers who have proven that nothing is better than your own field, so do what you want to do. Here is a list of the best travel bloggers in the world and their massive income that will inspire you to do something,


Related: 5 Beautiful Countries Hardest to Get Citizenship | World Travel
1. Matt Kepnes
Website: Nomadic Matt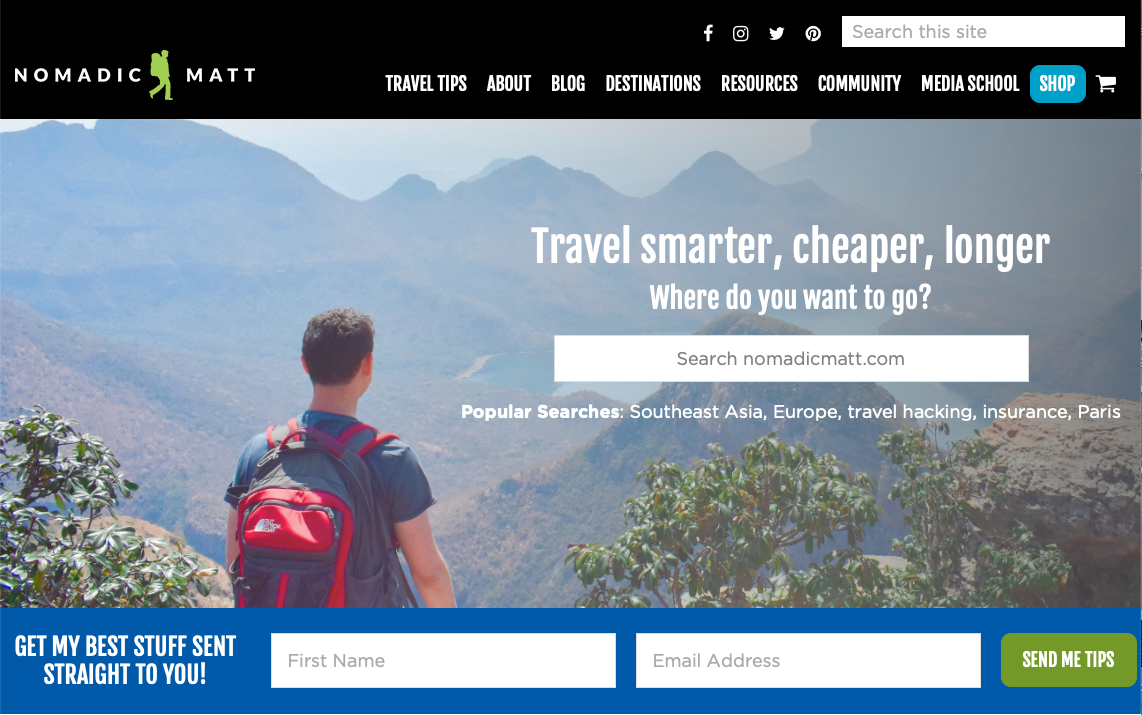 The first name on this list is of Nomadic Matt, he is the founder of nomadicmatt.com. According to the New York Times, he is the best-selling author of 'How to Travel the World on the $ 50 A Day'.
Matt helps travelers travel in an easy and convenient way through his tips and guides, and also answers traveler's questions. His guides are very popular and worthy.
Before getting into the travel profession, Matt was just doing a cubicle job. Nomadic Matt has been featured on the world's top media such as New York Time, Forbes, Huffington Post, CNN etc. as he provides the best budget advice out there. He is the best travel bloggers in the world.
Est. Earning: More than 50,000 USD per month
2. Johnny Ward 
Website: OneStep4Ward.com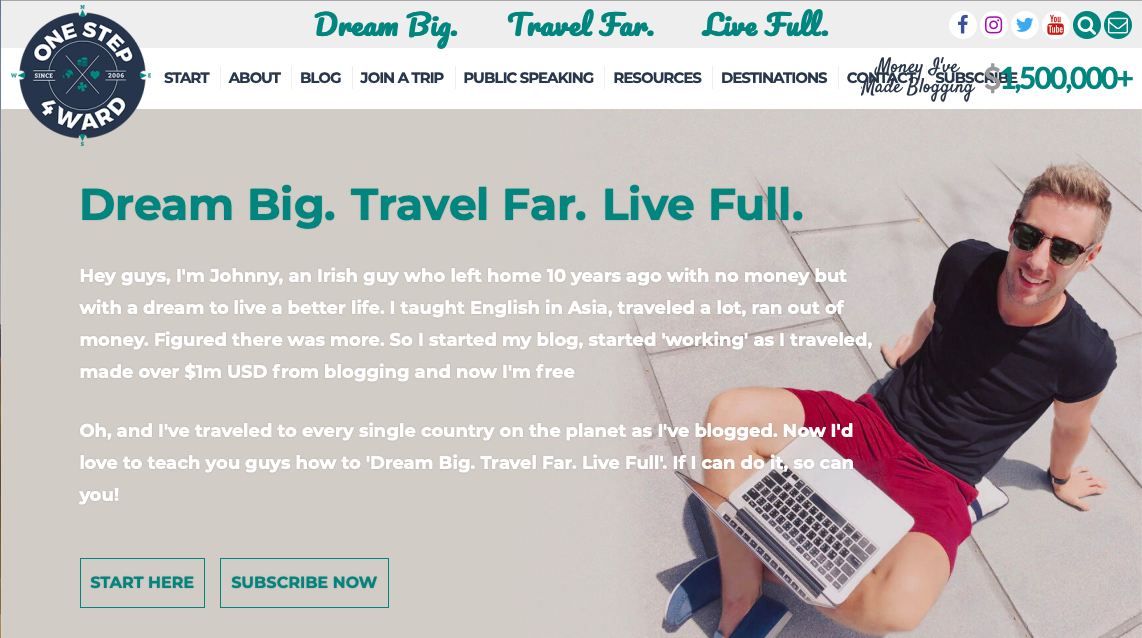 Johnny Ward is the big name in travel blogging, he is a big dreamer started his journey 10 years back when he had nothing to start with. He traveled a lot for money and started on a blog as he traveled.
He made over one Million dollar from travel blogging and now he is financially free. He has traveled every single country on the planet.


Now he teach people how to 'Dream Big. Travel Far. Live Full'. He is the best travel blogger in the world.
Est. Earning: $20,000 to $25,000 p/m
3. Dave & Deb
Website: The Planet D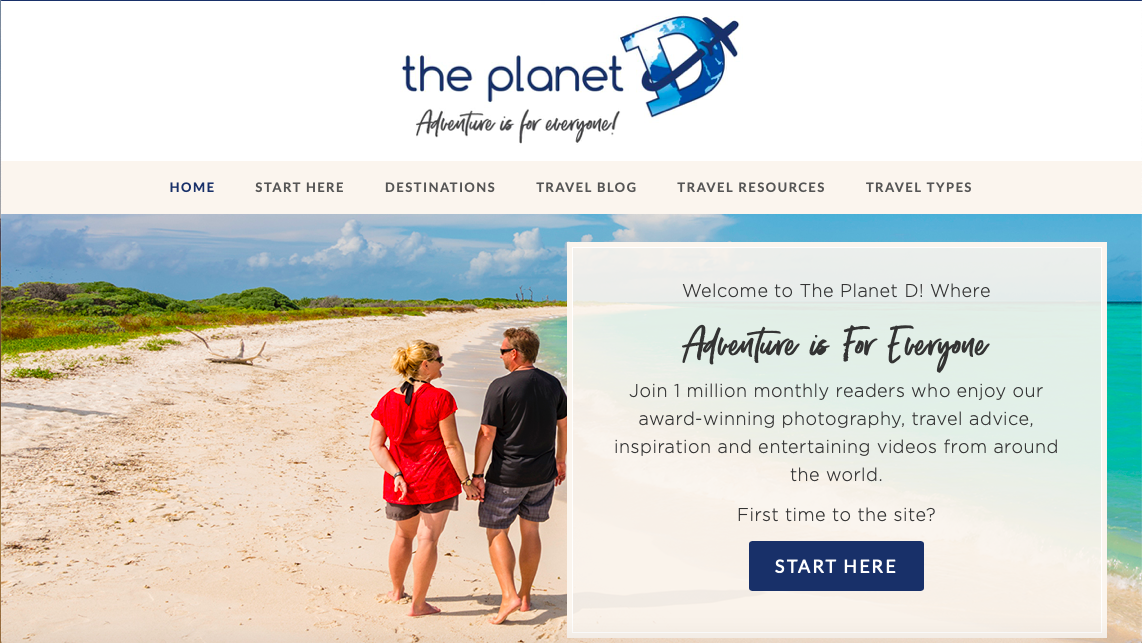 The Planet D is one of the top 10 influencers in the world according to the Forbes. Dave and Deb is the founder of 'The Planet D', they started their journey 10 years back when they left their job and sold everything they owned and struck out on an adventure that not only changed their lives but also inspired others.
ThePlanetD is a two-time winner of SATW's (Society of American Travel Writer's) Lowell Thomas Awards Travel Blog of the Year.
Dave and Deb are the most influencer couple on the earth, their journery inspires a lot to the travellers. They have traveled to 115 countries on all 7 continents together and learned a lot along the way.
And, they are fortunate enough to partner with more than 100 brands and destinations. They are most influencer travel bloggers in the world.
Est. Earning: $15,000 to $20,000 per month
4. Earl
Website: WanderingEarl.com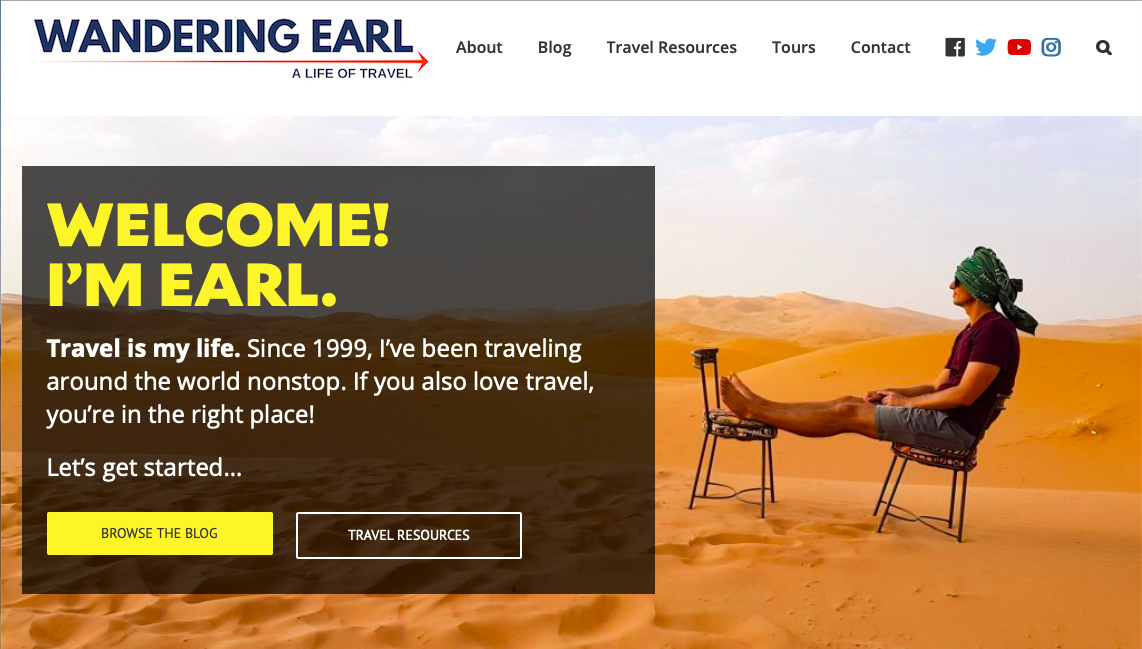 Derek Earl is the truely travel lover as he has been travelling since 1999, nonstop. He has visited over 116 countries around the world. He has now been over 18 years of nonstop travel or 6700 days on the road.
Earl has visited 30 times to India and even acted in a Bollywood television show once.


He was kidnapped by inexperienced kidnappers for three days while he travelling to the Bangladesh.
Now he works online while traveling, running his own blog and an awesome small-group tour company that he started back in 2012, Wandering Earl Tours.
Est. Earning: $12,000 per month
5. Monica
Website: The Travel Hack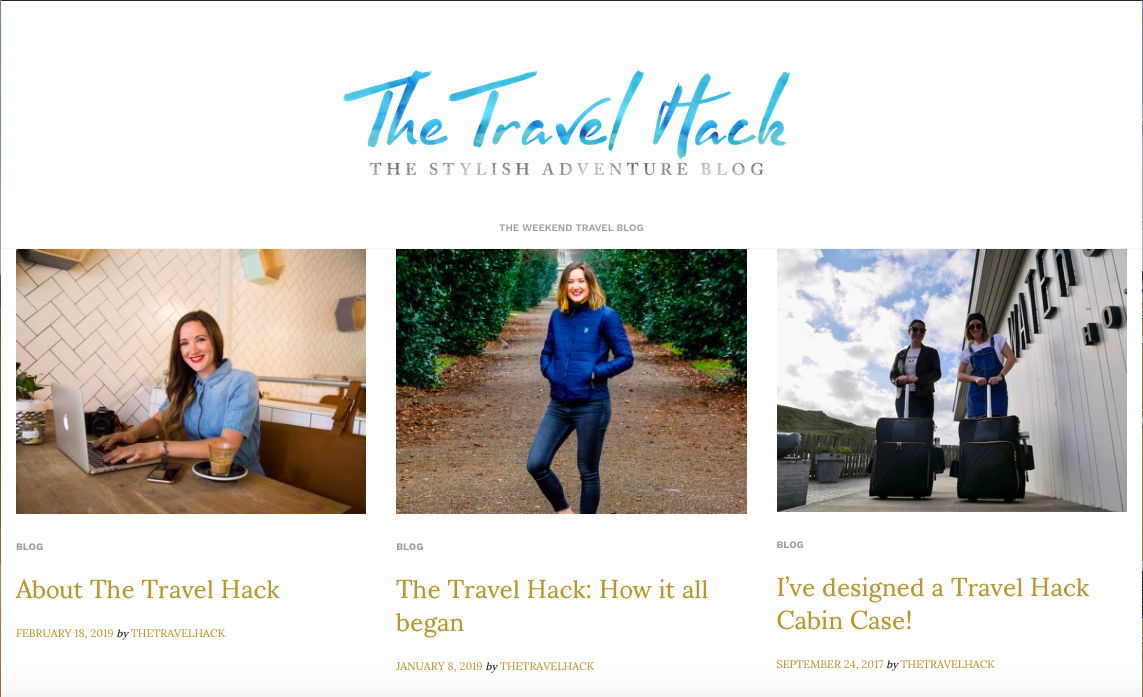 Monica is the British travel blogger, her blog 'The Travel Hack' is one of the leading travel blog of UK. She started travel blogging in 2009 when she left the UK to travel for two years.
Her blog 'The Travel Hack' is all about weekends breaks and affordable adventures. She love to exploring new countries and cultures, getting involved with exciting activities and generally having fun.
She's been running this blog for 10 years. Around 150,000 monthly readers are regularly visiting and follow her tips.
Est. Earning: $10,000 per month
6. Nick & Dariece
Website: Goats On The Road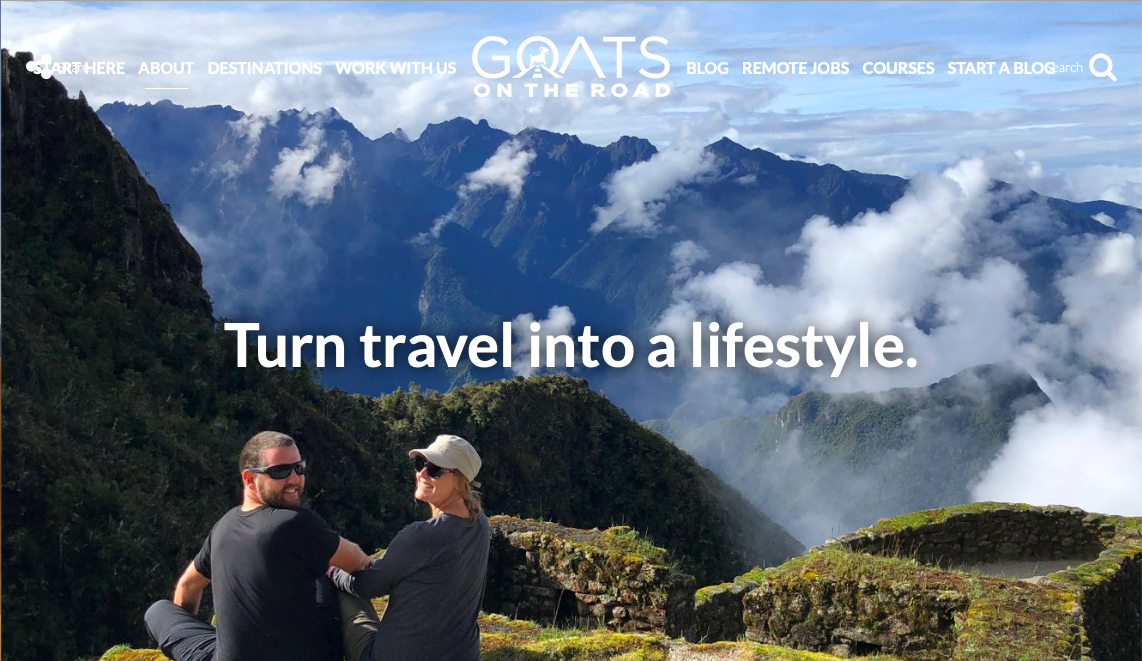 Nick & Dariece is the couple from Canada who have been travelling for 8 years. They are just normal couple before travelling and started this blog, live a normal life with limited facilities.
They have begun their journey 8 years back, and started to learn about travel blogging. Now their blog 'Goats on the Road' earns in six figures each year from blogging tips, courses, and the jobs stem from it.


They are best couple travel bloggers aim to inspire and help others (you!) to start one too.
Est. Earning: $10,000 to $12,000 per month
7. Sharon
Website: Where's Sharon Family Travel Blog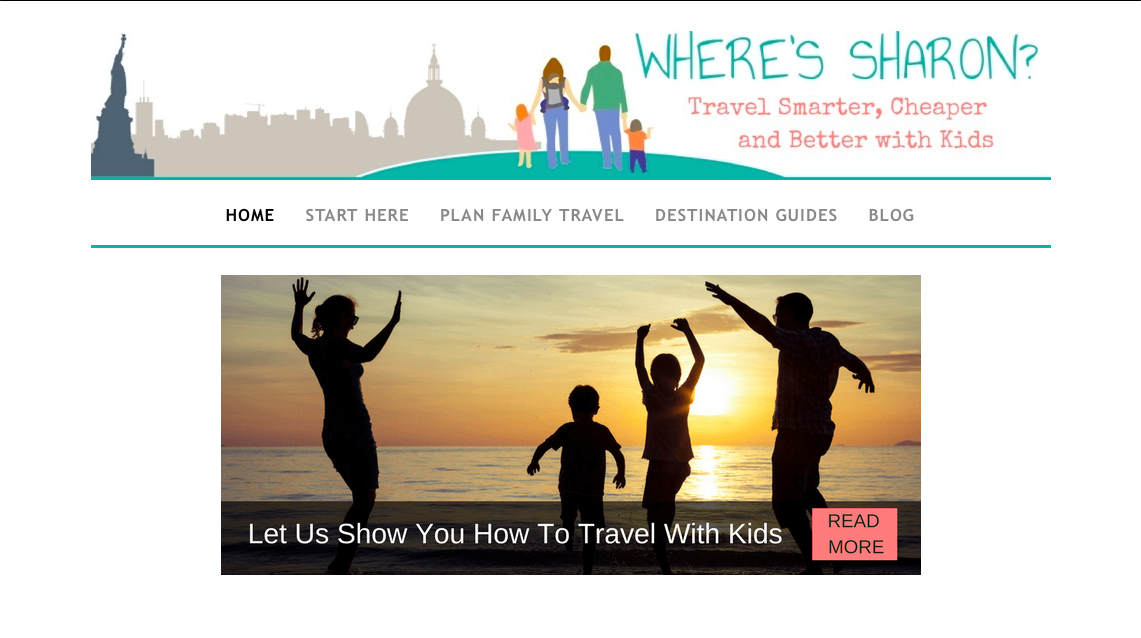 Sharon is the founder of 'Where's Sharon' a family travel blog. Where's Sharon is the top family travel blog to help you plan the best trip possible for you and your kids.
In this blog you can find the information such as Where to Go, Destination Guides, packing lists and buying guides for the best gear. This blog help you travel smarter, cheaper and better with kids!
She traveled 83 countries in the world. She grew up in Hobart, currently based in Melbourne since 2000.
She traveled many long destination at the age of twenty. She is a big planner and love organising travel, talking about travel, writing about travel, really anything to do with travel at all.
She is one of the top family travel bloggers.  I believe her tips will inspired you a lot.
Est. Earning: $10,000 per month
8. Milou
Website: Explorista.net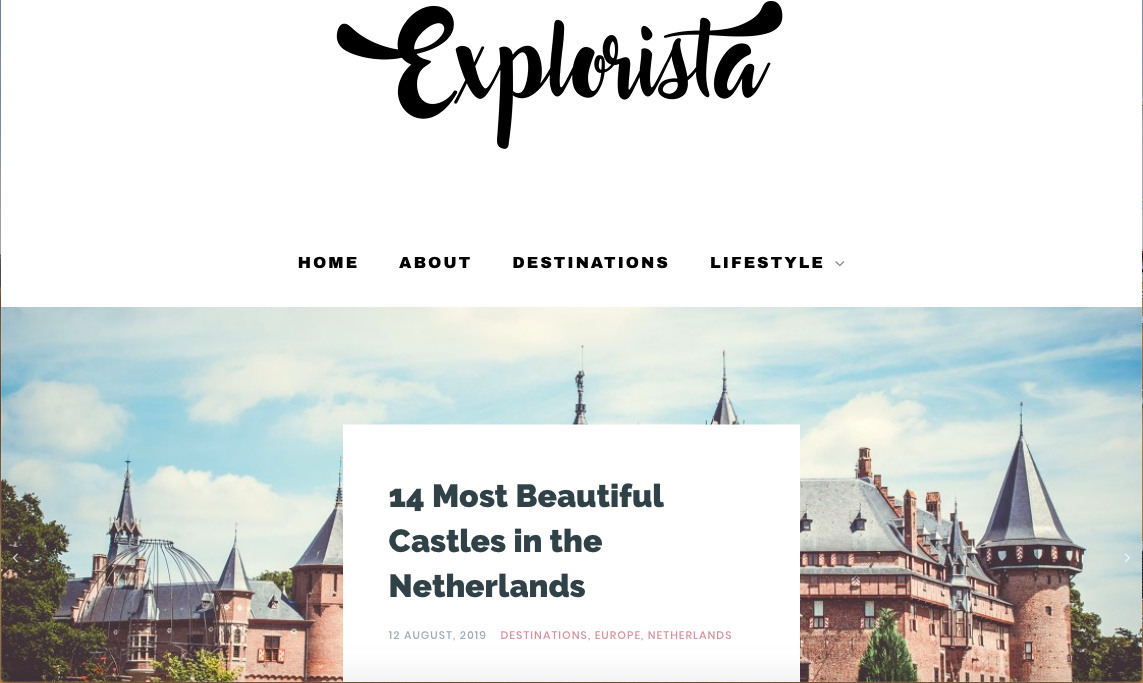 Milou is one of the best travel bloggers helps women to build careers and independent lives. She is also a founder of the Female Digital Nomads Facebook community.
She shared travel adventures and lot of business advices in her blogs. She is from Netherland, born in Breda near to the Belgian border.


She is visited almost 38 countries across the world. Her tips will inspired every single women who love to travel and want build her career in travel blogging and entrepreneurship.
Est. Earning: $10,000 per month
9. Jon & Kach
Website: Two Monkeys Travel Group
Katch and Jonathan are a married couple. They started their blog 'Two Monkeys Travel' to share their experience and knowledge of travelling the world since 2013.
Prior to travelling Jonathan was on a budget motorbike trip around Asia, while Kach was backpacking with her brother and sister.
They have studied to become yoga teachers and Ayurveda massage therapists from India. They've traveled to over 100 (as of December 2017) and all the 7 continents together.
They have a unique travel style such as a blend of luxury and adventure – seeking out the most incredible experiences on foot, mountain bike, motorbike, up mountains, through rivers and out of aeroplanes, before arriving at a luxury hotel, to be soothed back to life with a spa, a massage and some fine food!
If you want to travel a luxury and adventure life then this is the right blog for you.
Est. Earning: $10,000 to $15,000 p/m
10. James
Website: Mantripping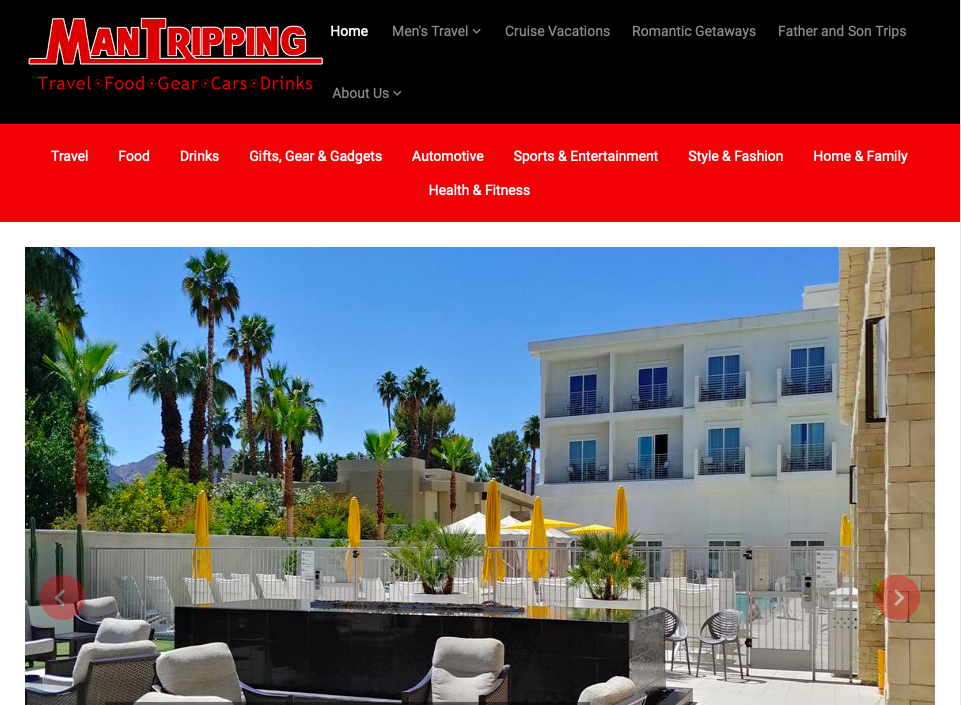 James is the best travel blogger for Mens. He started his blog 'Mantripping' in 2018 which is one of the best Men's lifestyle blog.
James lifestyle reflected in his travel guides as a man who loves to travel, explore new places, taste new cocktails, and eat new foods with my best friends.


ManTripping is one of most respected blogs that covers a range of Men's Lifestyle and Travel topics. He has worked with a variety of organizations ranging from men's health to fashion brands as well as tourism destinations around the world.
Est. Earning: $4000 to $6000 per month
I hope you have enjoyed the journey of the these travel bloggers but this is not the end, we are expanding this list more so don't forget to visit us again.
Related: Which Asian countries will benefit from the China tourism boom?