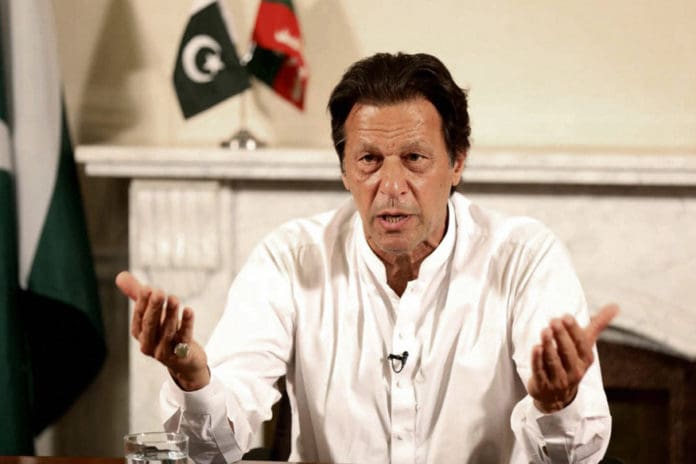 This time Pakistan has not been invited to the Narendra Modi swearing-in ceremony that won in the Lok Sabha elections in 2019. For this, Pakistan has cleverly cleansed itself and clearing the head of India, saying that internal politics there is preventing Modi from doing so.
Pakistani Foreign Minister Shah Mahmood Qureshi said, "Narendra Modi has won the election on the anti-Pak card and now he will have to refuse his invitation to invite Pak immediately which is not possible because he has not sent an invite to Pakistani Prime Minister Imran Khan. '



Talking to the private TV channel, External Affairs Minister Quraishi said that Narendra Modi contested the elections claiming nationalism on anti-Pakistan cards. He further said that, therefore, it is not possible for Modi to refrain from talking to him immediately because his criticism and criticism will start from the opposition. Qureshi gave this example, saying that it takes time to come back to the pendulum after going one side.
Qureshi further said that Imran greeted Modi by calling him and there is nothing new in it. In the last year when Imran Khan had won elections in Pakistan, Modi also congratulated him on the phone and later through a letter.
Qureshi said that going to the swearing-in ceremony is not an issue, it is better to have any dialogue on disputes like Kashmir, Siachen and Sir Creek. He said that if Modi wants development in South Asia, then he will have to solve these issues with talks with Pakistan to resolve these issues. Qureshi also claimed that the world now knows that Pakistan did not have the hand in the Pulwama terror attack. Qureshi says that India has blamed Pakistan for this attack which has not been proven so far.
Information regarding the swearing-in of Narendra Modi has been issued from the official account of President Ramnath Kovind. According to the information, President Ramnath Kovind will give an oath of confidentiality to the Prime Minister's post at the Rashtrapati Bhavan on 7th May at 7 PM. During this period, the Prime Minister's Council of Ministers will also be sworn in.



In spite of Balakot Surgical Strike, OIC has invited India for the first time in its meeting. In protest, Pakistan had boycotted this meeting. In the 2014 Modi swearing-in ceremony, the heads of SAARC countries including Pakistan were included. Narendra Modi, who contested from Varanasi, defeated Aam Aadmi Party's Arvind Kejriwal with 3.72 lakh votes in the last elections. This time, he defeated the alliance candidate Shalini Yadav by a margin of 4.79 lakh votes.
This time, the Central Government has invited heads of BIMSTEC countries at the oath ceremony of Narendra Modi. Heads of BIMSTEC countries, which include Bangladesh, Myanmar, Sri Lanka, Thailand, Nepal, and Bhutan.
Related: