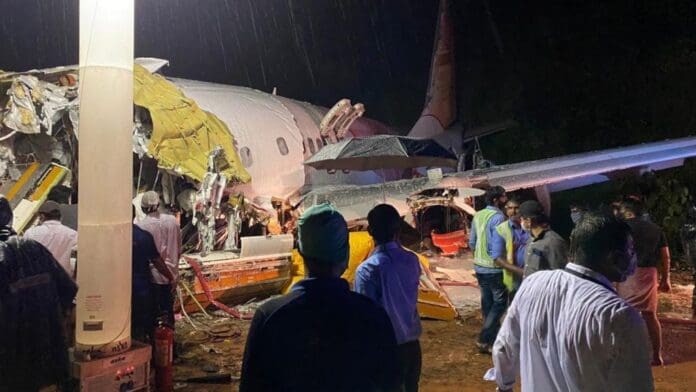 Yesterday was unlucky for Kerala as the more than 15 people had been killed after monsoon-season floods triggered a landslide in the southern Indian state of Kerala. A lot many houses had been swept away after torrential rain and flooding late in Idukki district. The rescue operations were going on when on the same evening, Kozhikode Air India Express crashed leaving 19 people dead along with the pilot and the co-pilot of the Air India Express aircraft.



The landslide happened at a settlement for tea workers in the Rajamalai area, around 25km (15 miles) from the tourist town of Munnar. It is perceived that many as 20 houses of tea-plantation workers and their families were buried under the debris. Rescue efforts are ongoing, but operations were being hampered by heavy downpours, foggy conditions, and the fear of more landslides. More heavy rainfall is expected in southern and eastern India this weekend. According to the IMD report, a low-pressure system continues to be brewing over the Bay of Bengal, as the country's monsoon season reaches its peak.
On the other hand, the same evening, an Air India Express flight crash took place after the plane skidded off the runaway at Kerela's Kozhikode airport. The plane fell into a 35-feet valley before splitting injuring a lot of people killing 19 people along with the pilot and the co-pilot of the Air India Express aircraft. The pilot-in-command Captain Deepak Sathe and his co-pilot Akhilesh Kumar were among those killed on board the Dubai-Calicut Air India Express aircraft carrying 190 passengers as part of the Vande Bharat Mission. The Flight IX 1134, Air India Express was carrying 190 passengers, including 10 infants, and six crew. The Boeing 737, en route from Dubai, skidded off the runway in rain and broke in two after landing at Calicut airport. The rescue operation at the crash site has now been completed and survivors have been taken to hospitals in Calicut and Malappuram and 15 of them seriously.



The Prime Minister, Mr. Hardeep Puri all have extended their deepest condolences to the families of the dead and the hospitals are trying the best to save the lives of severely injured.
Related: The wife didn't get treatment due to fear of coronavirus