Young 30 year old Viktoria Marinova was set to enjoy an illustrious career in investigative reporting as the anchor of a talk show but her life was brutally cut short when she was raped and killed last weekend. The reason behind her murder still remains a mystery as no arrests have been made so far and investigations are still underway. But journalists in Europe are already a worried lot as she is the third investigative journalist to be murdered in Europe as she was investigating about corruption of EU funds. According to regional prosecutor Georgy Georgiev of Ruse, where Marinova's body was found near the Danube River, her death was caused due to concussion on the head and suffocation.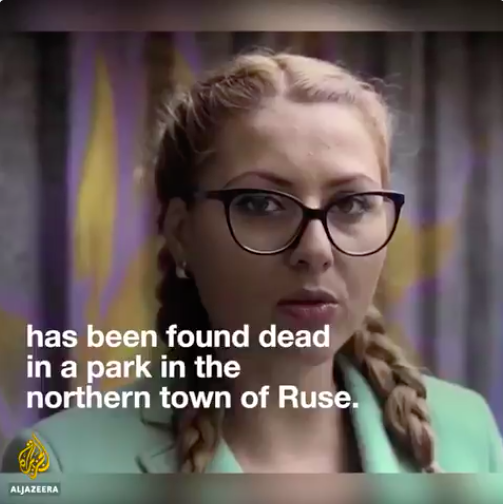 She was working as a presenter on a Ruse based private television channel called TVN on a current affairs show called Detector which is one of Bulgaria's most popular channels. Mr. Georgy said that investigation is difficult as her personal belongings that could give clues about her whereabouts like mobile phone, glasses, car keys and some pieces of clothing were missing on her body which was found near an pedestrian alley. VP of European Commission Frans Timmermans expressed his grief with this comment on Twitter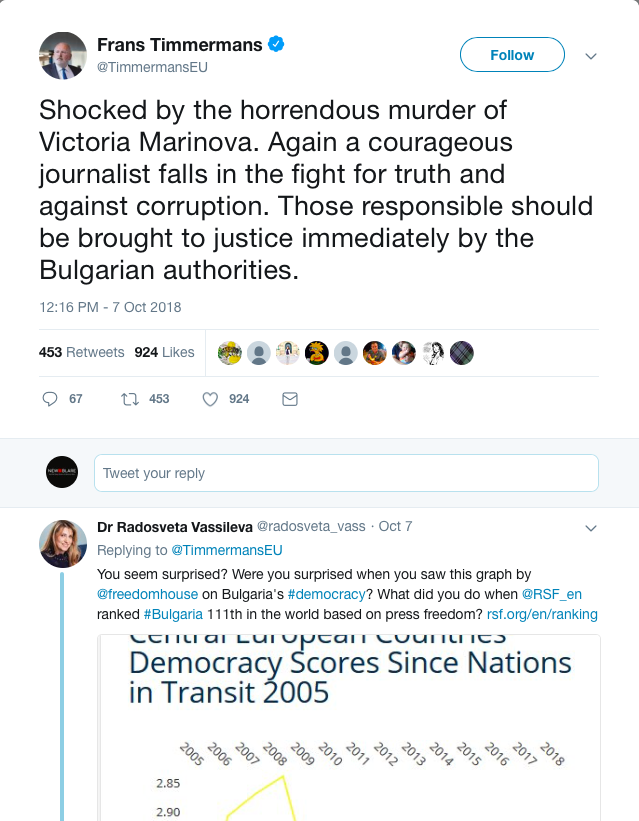 Bulgaria's interior minister Mladen Marinon confirmed to the state media that the nation's top murder investigators are working on the case as the murder was "exceptionally brutal" and they are working with a psychology team to develop a perpetrator profile that could help in identifying suspects. He said that investigators are investigating both her personal and professional life to find out potential motive for the brutal way in which she was killed. He said that the investigators are pursuing a theory that the attack on her could be an unplanned assault by someone from the psychiatric facility that is located in the vicinity of the crime scene.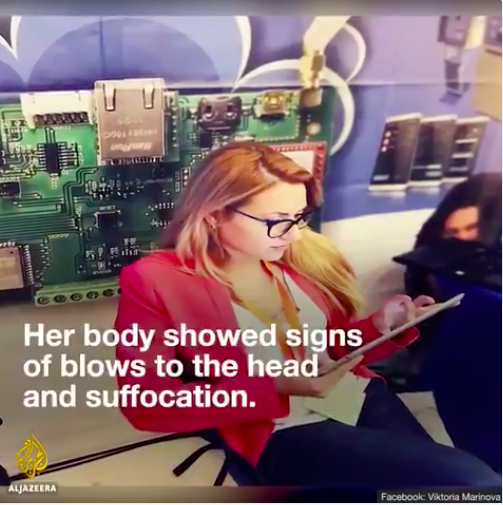 Marinova's friend Todor Gechev said to reporters of Bulgarian National Television that he last met her on Wednesday. During their conversation she had told him about working on an investigative journalism case and had said that she had no worries about her safety as she had not received any threats. In her capacity as the anchor of "Detector" Marinova had interviewed Romanian journalists Dimitar Stoyanov and Attila Biro that were investigating politicians and businessmen for corruption of European Union funds. Her previous assignments were as a television presenter and lifestyle journalist.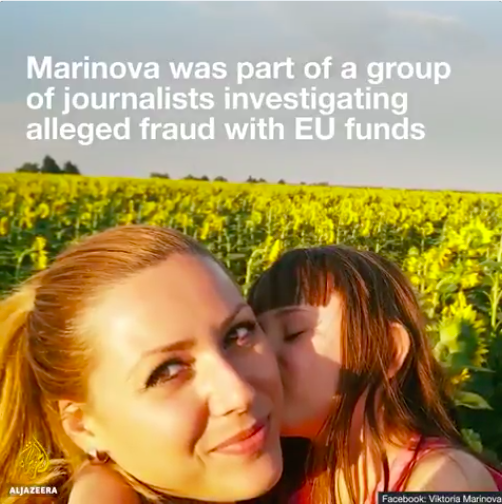 Global corruption watchdog group Transparency International has ranked Bulgaria as the most corrupt member of the European Union while Reporters without Borders has ranked it the lowest nation in Europe in its annual press freedom index. The Organization for Security and Cooperation in Europe's representative for media freedom Harlem Desir expressed her horror with this comment on Twitter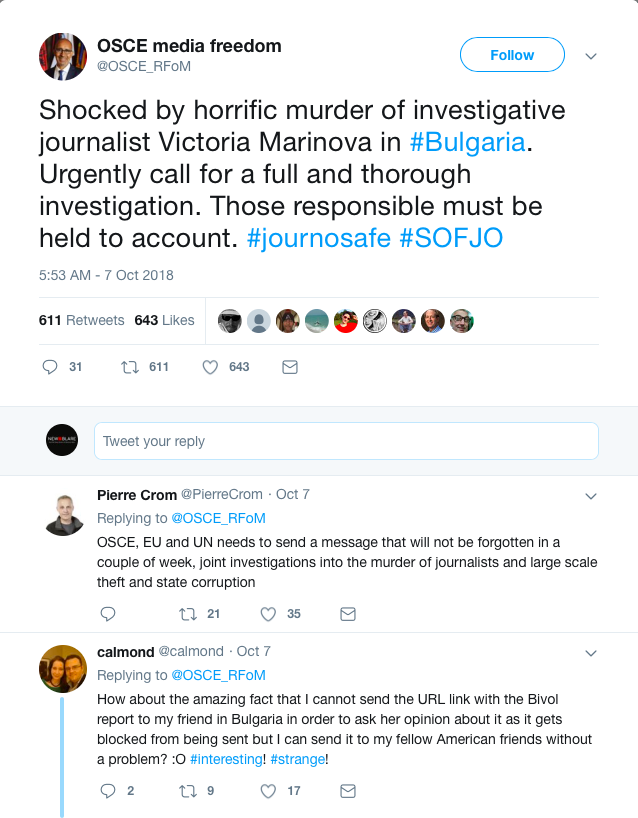 During October last year hundreds of Bulgarian journalists had led a protest march in Sofia against threats made by Bulgaria's deputy prime minister Valeri Simeonov against the nation's biggest broadcasters. The minister denied the charge accusing the media of leading a "smear campaign" against him.